Careers
Careers at Oxbury
Join Oxbury, the UK's specialist agricultural bank, the only bank 100% dedicated to British Farmers
Graduate and Placement Programme
When you join Oxbury as a graduate or on student placement, your contribution will make a real difference to the lives of British farmers. 
Our structured programme is designed to provide you with the training and practical skills you will need to thrive in your future career with Oxbury.
What you will need
A Bachelor's degree (or working towards) and a background in, or in-depth knowledge of farming or agriculture.
How to apply
Please send your CV and a covering letter outlining your experience, motivations, and suitability for our graduate or student placement programme to careers@oxbury.com.
If your written application is successful, you will be invited to attend an assessment centre (this may be online).  Selected candidates will then be asked to attend a final interview. You can explore our current opportunities in further detail below.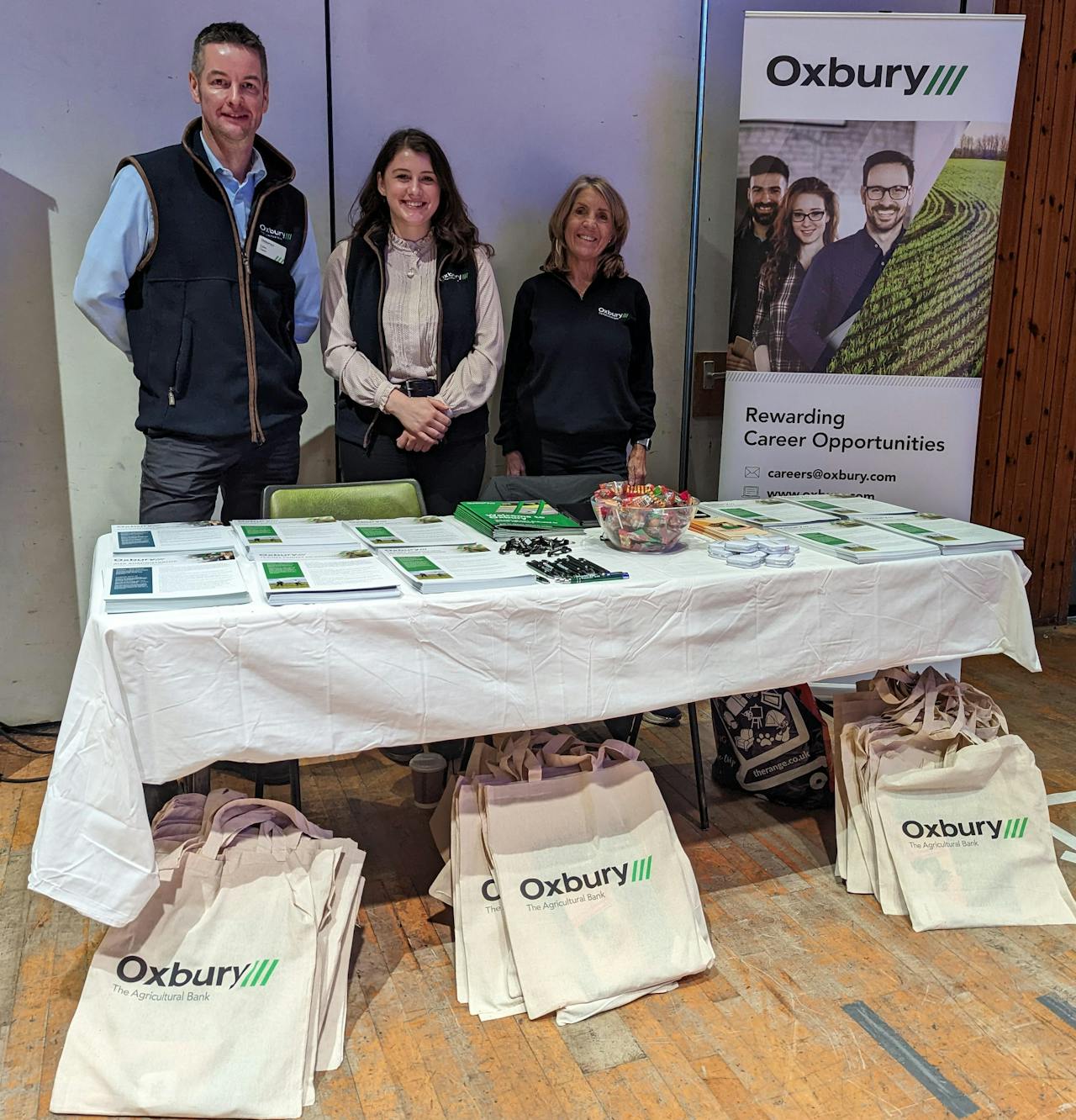 Current Opportunities for Graduates and Placements - September 2024
Find out what some of our graduate and placement students have to say about working at Oxbury!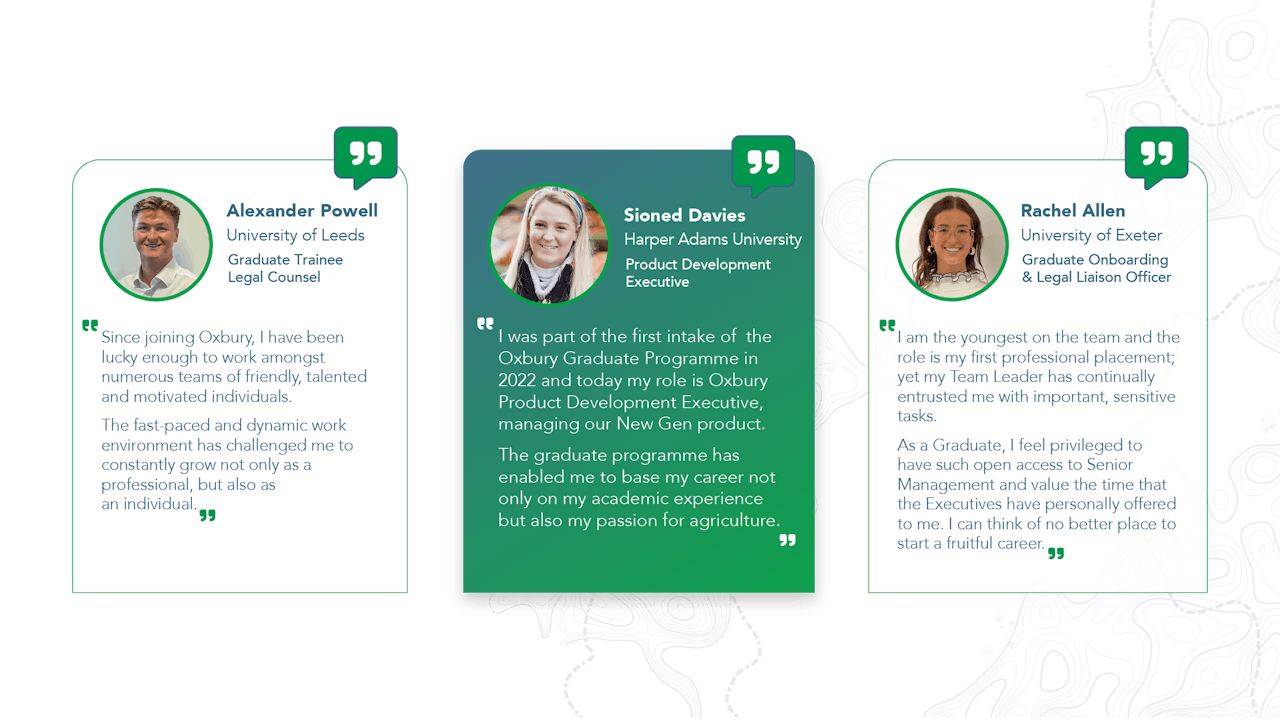 We are always looking for new talent
Oxbury has been built for farmers and is backed by farmers.  This ethos underpins everything we do, including our approach to recruiting new team members.  We look for people with not only the right technical skills and knowledge, but for people who are passionate about supporting British farmers and agriculture.
From Product Development through to Customer Relationship Management, everyone in our business plays a vital role in supporting our farmers and helping to build a sustainable future for British food and farming.
Whether you are a new graduate embarking on your career or an experienced professional, if you have a passion for farming and agriculture, along with a background in banking and/or financial technology, we want to hear from you.
If you are interested, please email your CV to careers@oxbury.com.
What are the benefits of working at Oxbury Bank?
Whatever your role at Oxbury, you can be assured that you will have the opportunity to thrive in a fast-paced environment that will challenge and support you to be successful.
Displayed below are the type of benefits you can expect when working at Oxbury:
Enhanced Annual Leave Entitlement
Private Medical Healthcare
Employee Assistance Programme
Life Insurance
Pension Scheme
Enhanced Maternity and Paternity Leave
Company Share Options
Employee Referral Scheme
Current Opportunities at Oxbury Bank
How applicant data will be processed by Oxbury
Oxbury Bank Plc is aware of its obligations under the General Data Protection Regulation (GDPR) and current data protection legislation and is committed to processing your data securely and transparently. The following privacy notice sets out, in line with data protection obligations, the types of data that we collect and hold on you as a job applicant. It also sets out how we use that information, how long we keep it for and other relevant information about your data.