So Matt, tell us a bit about yourself:
I grew up on my family's mixed sheep & arable farm in the South Island of New Zealand. After graduating from Lincoln University in New Zealand, I started my agricultural banking career in 2006 at ANZ Bank & Rabobank, and went on to manage client portfolios and agricultural banking teams, as well as offshore agricultural banking projects.
In addition to my banking career, I have also run my own successful livestock farming business and I am still an independent trustee of a family-owned sheep and beef farming enterprise.
My hobbies include; rugby union, cricket, running and skiing… all at a very social level!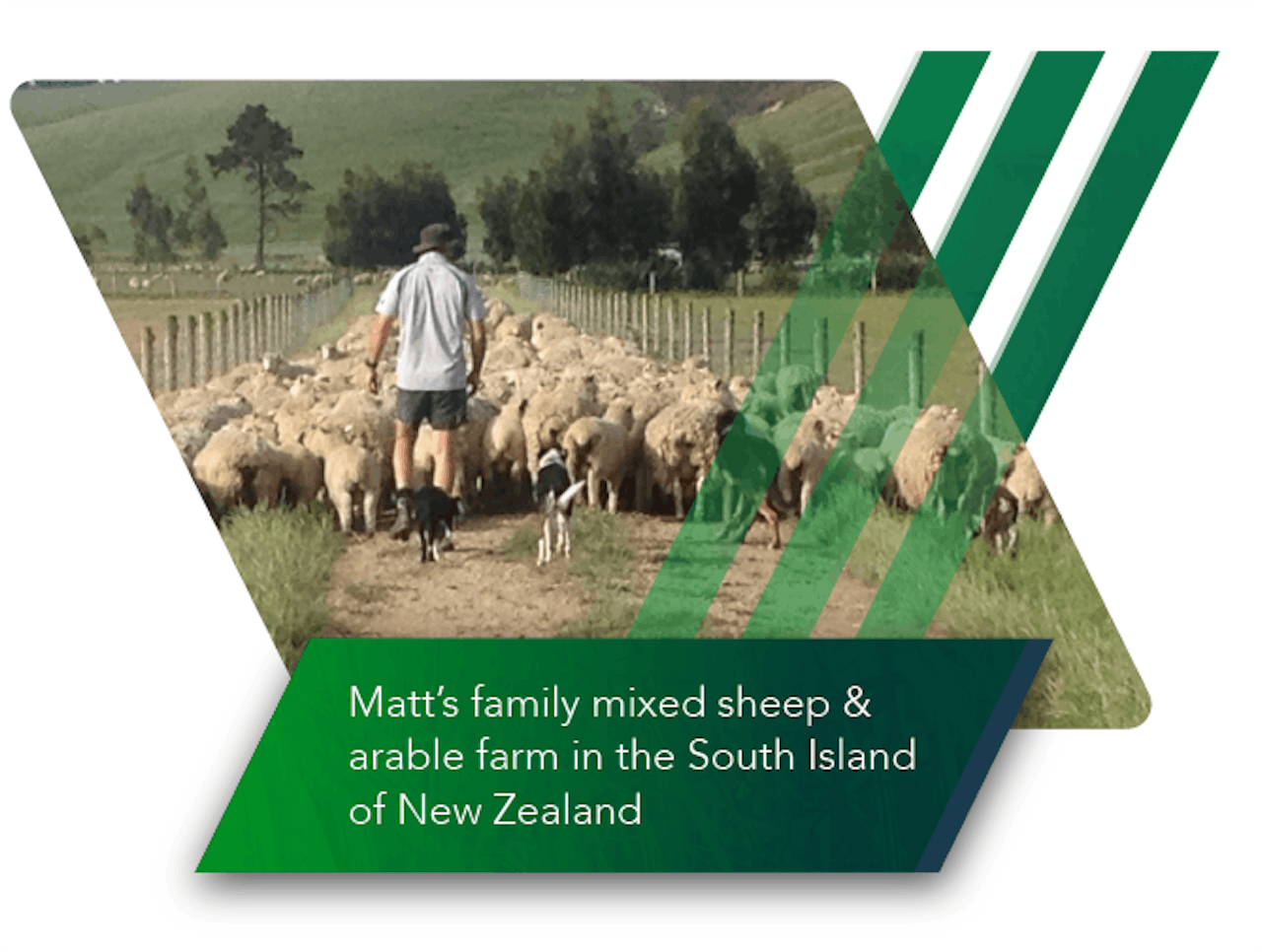 What is your role in Oxbury and when did you join?
At Oxbury, I am the Head of Farmer Relationships and I joined in February 2020, just before Covid and lockdowns took over!
Tell us about your background and how that has led to you working at Oxbury?
I grew up on my family's sheep and arable farm in the South Island of New Zealand. I have always enjoyed the physical 'hands on' side of farming especially the technical aspects of plant and animal health. As I got older and graduated from University, I became very interested in the financial side of farming businesses, so banking was a natural fit, especially agricultural banking!
Working for an agricultural bank fulfils both my financial and agriculture interests!
How do your colleagues describe you in 3 words?
Regional Agricultural Manager, Cat Howell & Agricultural Relationship Associate, Hannah Gainfort described Matt as -
Straight Talking
Pragmatic
Fun
What do you like most in your current role?
My role is so varied, I get to travel all around the country and meet the people who are making UK agriculture happen, both at a farm gate and at an industry level.
I've enjoyed creating and establishing a team of agricultural banking specialists, and seeing some of the brightest young minds in agriculture join Oxbury from agricultural Universities and watching them develop into highly competent agricultural bankers.
Do you have a funny moment you can share that has happened to you on farm?
In a previous role,  I was driving around a dairy farm in the far north of New Zealand on a Tuesday and the farmer/client at the time was insistent that we both finish work for the day there and then as the sea was flat enough to launch their boat off the beach to go Marlin fishing. It is safe to say that the cows did not get milked that afternoon!
What is your proudest moment from working at Oxbury?
I have proud moments every week, and it is always the positive customer and professional feedback I get about how Oxbury is a breath of fresh air in the Agri banking scene, which makes me proud to work here.
Tell us a fun fact about yourself or an interesting, yet unhelpful fact that you know?
I have two, when an Alpaca gives birth, it's called 'Unpacking' and the unpacking usually takes place between 7am & 3pm.
Also when one ant walks past another ant they touch faces.
Thanks Matt!