So, Julia, so tell us a bit about yourself
I grew up in the suburbs of Newcastle-Upon-Tyne with no links to agriculture other than my back garden backing onto farmland. After starting my career in finance over 20 years ago, I wanted to move into commercial banking which took me into the agricultural sector working for AMC and later as a Relationship Manager for Lloyds Bank. I worked for Lloyds Banking Group for 18 years.
During this time, I lived in Hampshire and started a family. I am a proud mother of two beautiful children, Eleanor and Jude. I moved back up to Northumberland in December 2020.
I am a trustee of a non-profit childcare provision in Hampshire providing support to management and took a key role when I started to significantly improve the setting including setting up a forest style school named after my son who fundraised to get the project started.
I am an avid Newcastle United supporter and a keen runner and complete the Great North Run each year with my 75-year-old father who has completed every Great North since it started in 1981. I also run running groups for runners of all abilities locally.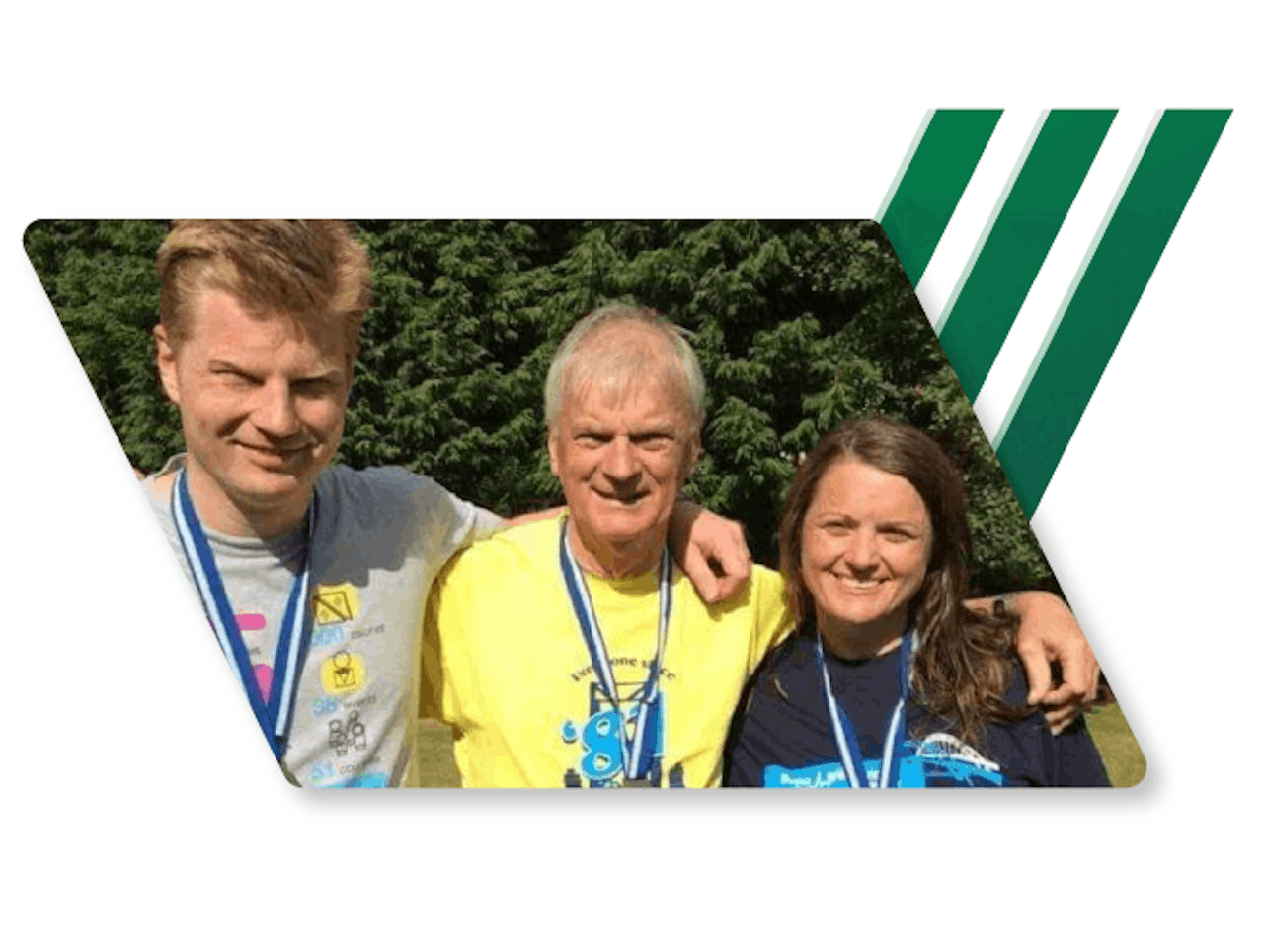 What is your role in Oxbury and when did you join?
I am a Senior Agricultural Relationship Manager covering the North East of England and South East Scotland. I started working for Oxbury in March 2022.
Tell us about your background and how that has led to you working at Oxbury?
From being a "townie", my eyes were opened when I started working in the agricultural sector. My worries of lack of knowledge and understanding of life on a farm in the early days were soon alleviated after spending time on farms and using my customer base as my source of professional development, some of whom became close friends. Farmers are more than happy to share their stories and experience including their pitfalls and triumphs. From sitting around the farmhouse table comforting a farmer who was heartbroken to losing their best cow to TB to helping farmers spotting opportunities and successfully driving their businesses forward.
The resilience, grit, and hardworking people I provide a service to is an absolute privilege and I am proud to be play an intrinsic part in the success of their businesses.
The importance of valuing that face-to-face relationship within the sector is particularly important to me and to the farming community.
Oxbury prides itself on being accessible to businesses within the rural sector. The ability to meet face to face with clients, take time to build strong relationships, bring in sector expertise and make quick decisions is something that farmers really value. It is for these factors that I decided to join the team.
How do your colleagues describe you in 3 words?
Cheerful
Supportive
Resilient
What do you like most in your current role?
I have enjoyed settling into my new role and in a new region (professionally).
The ability to regularly meet customers and professionals has helped to accelerate building my portfolio of new customers.
I am proud of the fact that I am working for a new bank and being a part of its growing success. Our technology and processes allow relationship managers to spend more time meeting and working with customers. There is always help at hand from colleagues and we all collectively support each other.
Do you have a funny moment you can share that has happened to you on farm?
A meeting with a customer was interrupted by a telephone call advising them of a disturbance at the local village pond. One of the customer's pigs had absconded (not for the first time) and after a short drive with a trailer and bucket of food, we found the prize pig wallowing in the pond much to the annoyance of locals and wildfowl!
After some persuasion, the pig was safely escorted back to the farm and fencing promptly fixed.
What is your proudest moment from working at Oxbury?
Being part of a sector specialist bank, which fills a gap in the market of being accessible, adaptable to market needs and having a high level of understanding and expertise within agriculture.
The ability to help customers grow their business, create a more secure future for their families and start new ventures is something I am enormously proud to be a part of.
Tell us a fun fact about yourself or an interesting, yet unhelpful fact that you know?
A cat's jaw cannot move sideways.
Thanks Julia!